2017-09-25
Asia Society Korea has presented "Ambassador of the Year" award to Azerbaijani Ambassador
Asia Society Korea has presented Ambassador of the Year award to Azerbaijani ambassador in Seoul Ramzi Teymurov at a gala dinner to celebrate the 10th anniversary of its founding.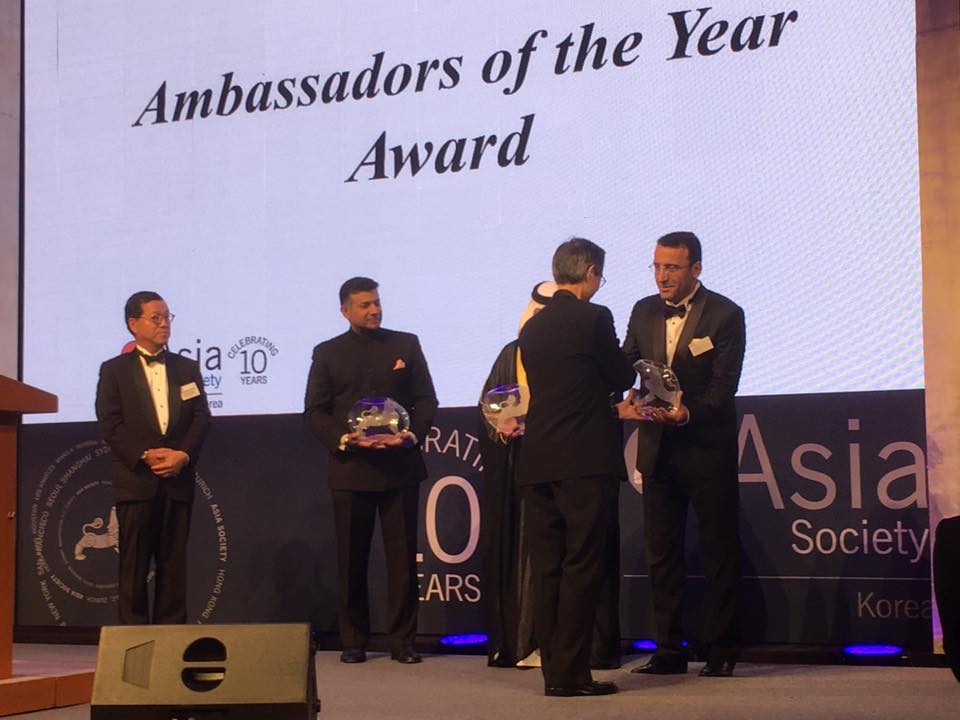 Along with Azerbaijan, this year's Ambassador of the Year awards also were presented to ambassadors of India and Kuwait.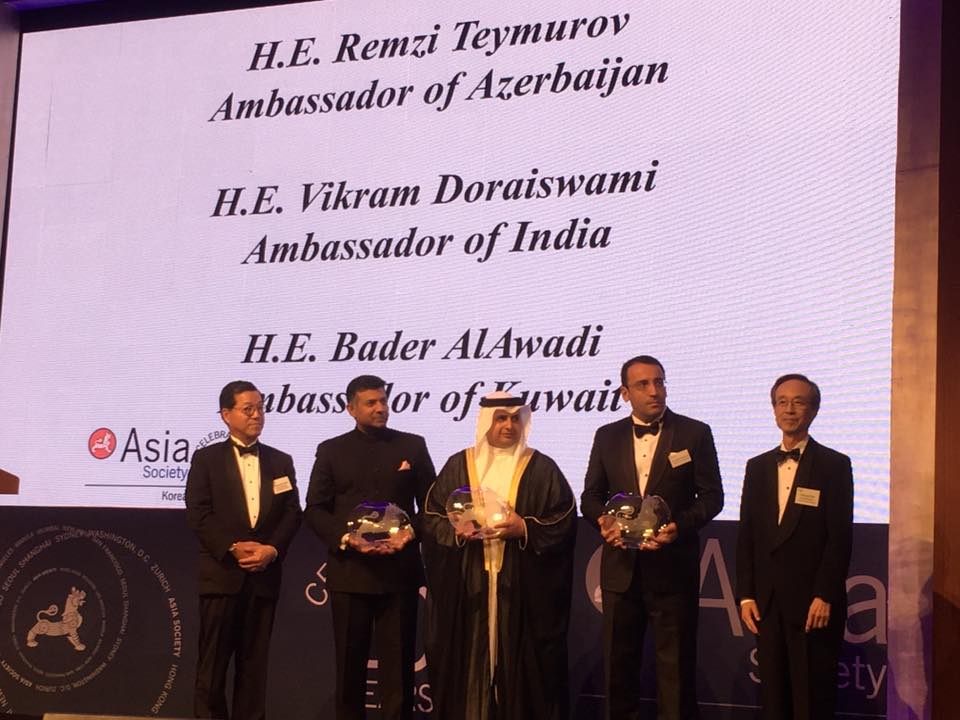 The event featured the screening of a video clip on the Azerbaijani culture, historical monuments, tourism opportunities and traditions.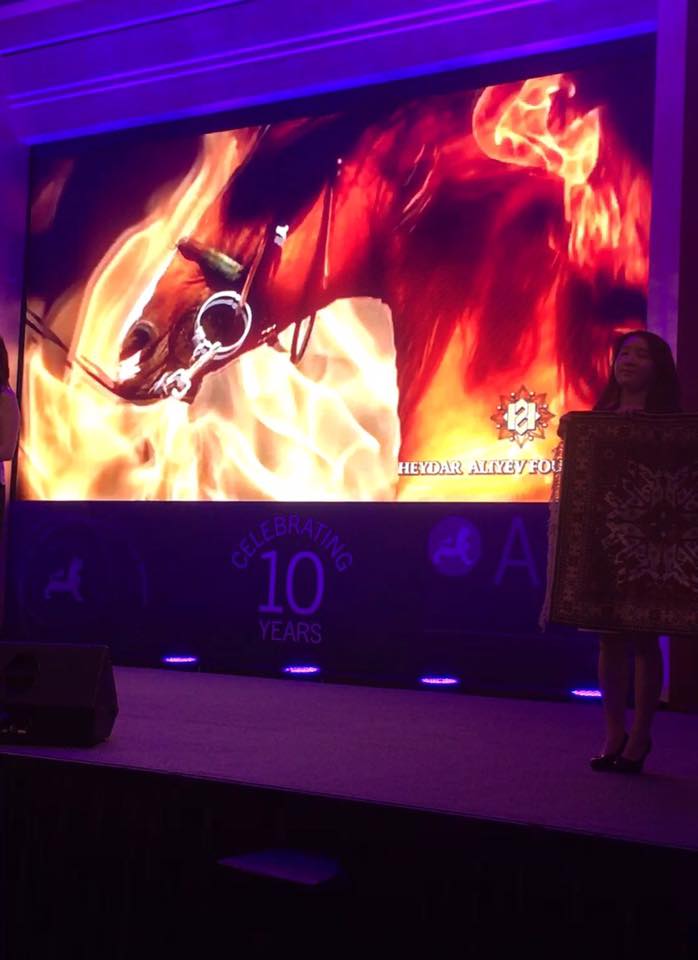 Asia Society is an independent, not-for-profit educational institution dedicated to promoting mutual understanding and strengthening partnerships among peoples, leaders and institutions of Asia and the United States. Founded in 1956 in New York, it fosters inter-regional connections to prepare Asians and Americans for a shared future through its 12 global centers.